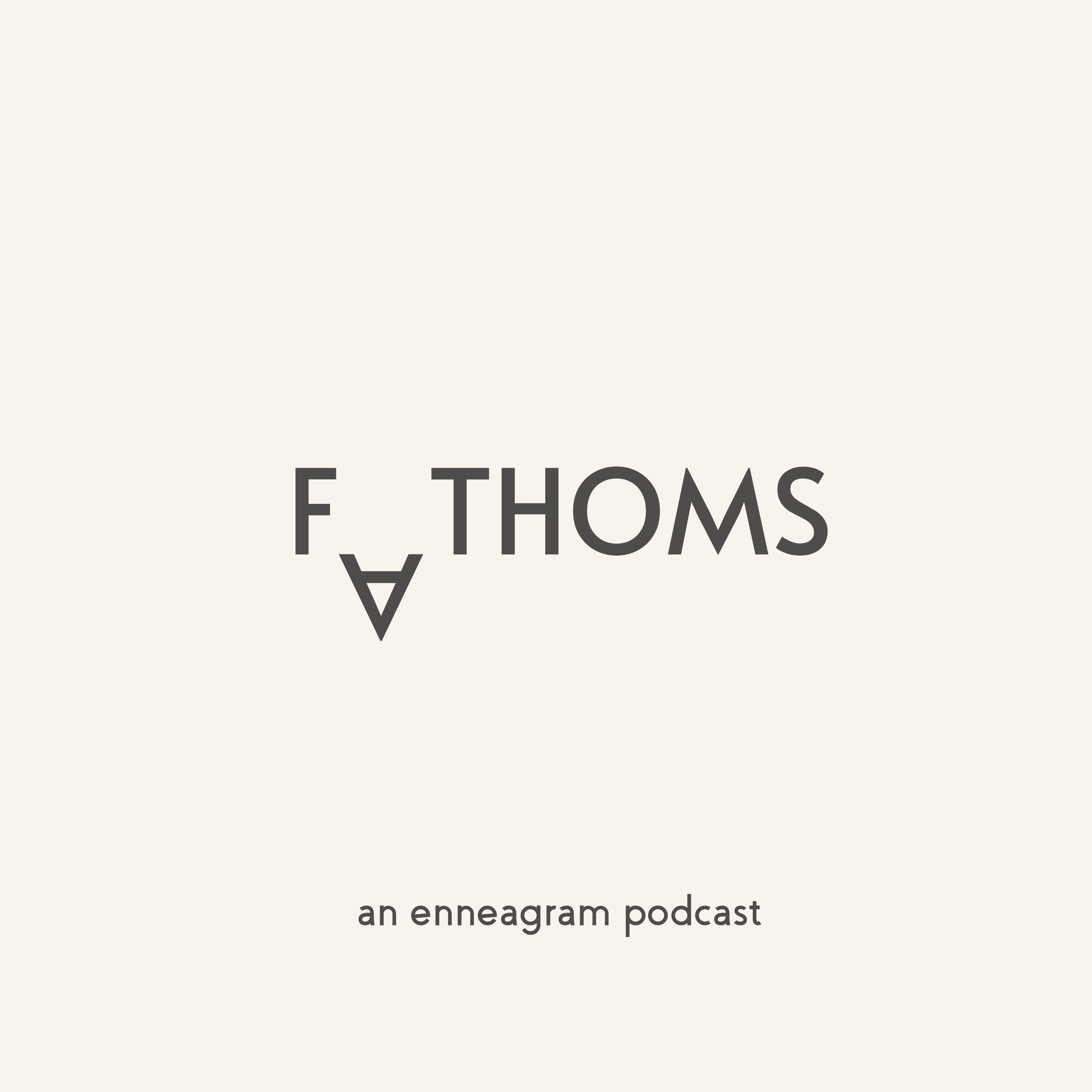 In our Season 2 Finale, the Seths and Drew take a trip down memory lane and reflect on the many depths explored. Then, with some help with our friends Lee Fields and Milton Stewart we answer listener questions. And finally, the guys celebrate a major podcast milestone complete with a roast from our good friend Kevin Smith. 
We're already scheming on Season 3. What would you like us to cover? Let us know and thanks so much for listening! 
Have a question? Send it to us through our instagram account! Our DMs our open. 
Our Season 2 highlights [1:30]
Listener questions with special guest Lee Fields [9:30]

Q: As a type 9, how do I find my voice in conflict? [10:20]
Q: How should I use the enneagram while I don't know my number? [15:15]

Listener questions with special guest Milton Stewart [20:30]

Q: How can life experience, circumstances, or environment impact Type? [21:27]
Q: Is it common for countertypes to not experience the typical childhood for their type? [28:45]]

We reached 100K [nay, 110k] downloads!!! [38:30]
Kevin Smith gets off his couch to roast us [39:20]
Kevin explodes our brains in a few minutes' time [45:50]
Kevin announced the launch of our new product line, "Fathoms Elite, Fathoms Elite Plus, Fathoms Elite Plus Plus" [54:30]
**If you like Fathoms, please leave a review!**
—
Fathoms | An Enneagram Podcast: "Discovering our inner depths, one fathom at a time."
—
Co-hosts: Seth Abram, Seth Creekmore, Drew Moser
Production/Editing: Seth Creekmore
Follow us on Instagram: @fathoms.enneagram
Follow Abram: @integratedenneagram
Follow Creek: @creekmoremusic
Follow Drew: @enneagrammers
Follow Kevin: @dialecticspace
Follow Milton: @doitforthegrampodcast
Follow Lee: @enneagrammatic