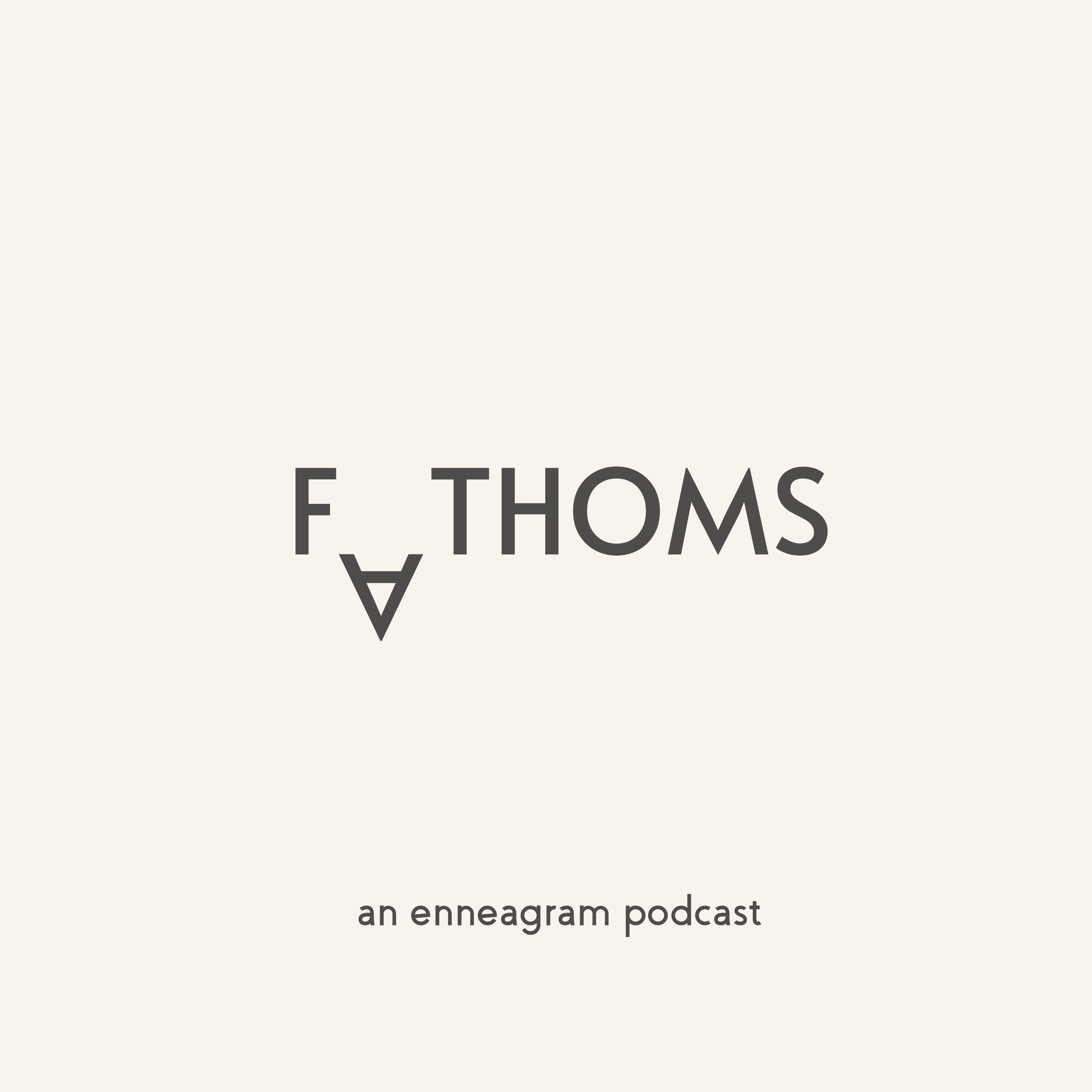 Surprise! Enjoy this bonus episode with our friends Bekah TenHaken and Molly Tindall, the creative and kind geniuses behind Enneagram Magazine. Enneagram Magazine is a bold, profound, and beautiful contribution to today's enneagram landscape. Thanks to Bekah and Molly for joining us to talk about it! And use the code: "FATHOMS" for 10% off your Enneagram Magazine order! 
About Bekah & her enneagram origin story [1:45]
About Molly & her enneagram origin story [4:45]
Their enneagram elevator pitches [8:00]
The heart behind Enneagram Magazine [10:40]
In the current glut of enneagram content, what makes this mag unique? [13:15]
A rundown of currently available issues [17:10]
Why Drew can't take Enneagram Magazine issues out of the house [18:15]
A preview of the current issue: JUSTICE…and why it'll ruffle some feathers [20:00]
The story of this year's 4 issue series: Soil [Justice], Seed [Health], Plant [Endeavor], Fruit [Wonder] [25:28]
Follow Enneagram Magazine:
www.enneagrammagazine.com

 

Use the code "FATHOMS" for 10% off.

 

Insta: @enneagrammagazine
Have a question? Send it to us through our instagram account! Our DMs our open. 
**If you like Fathoms, please leave a review!**
—
Fathoms | An Enneagram Podcast: "Discovering our inner depths, one fathom at a time."
—
Co-hosts: Seth Abram, Seth Creekmore, Drew Moser
Production/Editing: Seth Creekmore
Follow us on Instagram: @fathoms.enneagram
Follow Abram: @integratedenneagram
Follow Creek: @creekmoremusic
Follow Drew: @enneagrammers